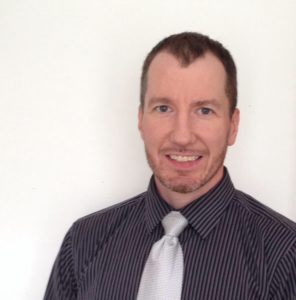 My first introduction to chiropractic was when I was 17 years old after I had been suffering from headaches for about 3 years. I had been to the medical doctor and had a CT scan of my head to check for a tumor or any other possible things wrong, but the test thankfully came back normal. The problem was I would still get frequent headaches. My mother and father had just started seeing a chiropractor and decided to have me see him as well. After my first adjustment, the chiropractor warned me that my headaches might get worse before they got better, but that was not the case. I felt great, and with continued care, my headaches were alleviated.
During my first year of college at Michigan State University, I was undecided which profession I wanted to study. Remembering how chiropractic had helped me and appreciating their natural approach to healthcare, I talked to a friend of the family that was in chiropractic school and I decided that was what I wanted to do.
I had been playing hockey since I was about four, so when I learned they were starting up a hockey team at my chiropractic school, I knew I wanted to be a part of it. I made the team and received an award for Most Improved Player my first year. Our team went on to win three consecutive division two ACHA national championships. During that time, I saw first-hand how chiropractic can help people recover from injuries and help keep them healthy. I still enjoy playing hockey to this day.
After school, I decided to move back to the area where I grew up. I want to help people of all ages, and teach them how beneficial chiropractic can be for them. Chiropractic is not just about aches and pains. It is something that can improve your overall health. Part of the reason I became a chiropractor is that it just made sense to me. The body is a self-healing organism. Drugs are not the answer and surgery should be avoided whenever possible. I want to teach people how to maximize their health through nutrition, exercise, and chiropractic. While at school I also received a Bachelor of Science in Nutrition. I always try to practice what I preach and wouldn't recommend something that I wouldn't do myself.
If there is any way I can help you achieve your health and nutrition goals, please feel free to contact me at my Westland office or write me an email. I will do my best to answer any questions.
Yours in Health,
Jeffrey Featherston, DC, BSN, CCSP